Featured In...
The TODAY Show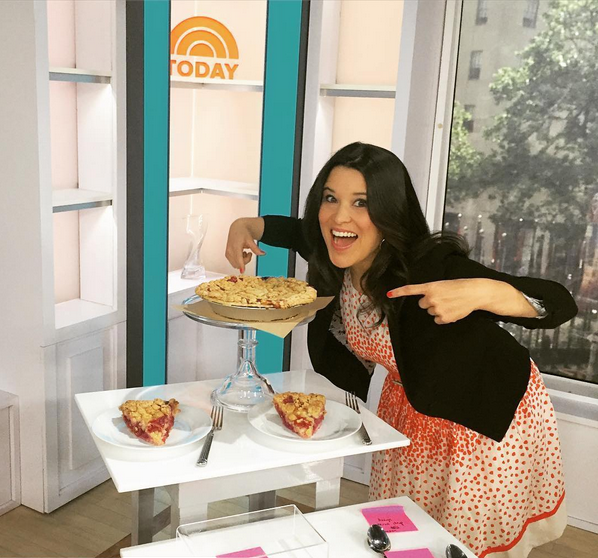 The National Cherry Festival was featured on the TODAY Show along with our famous Grand Traverse Cherry Crumb Pie! We were happy to show off our Michigan Cherries.
O, The Oprah Magazine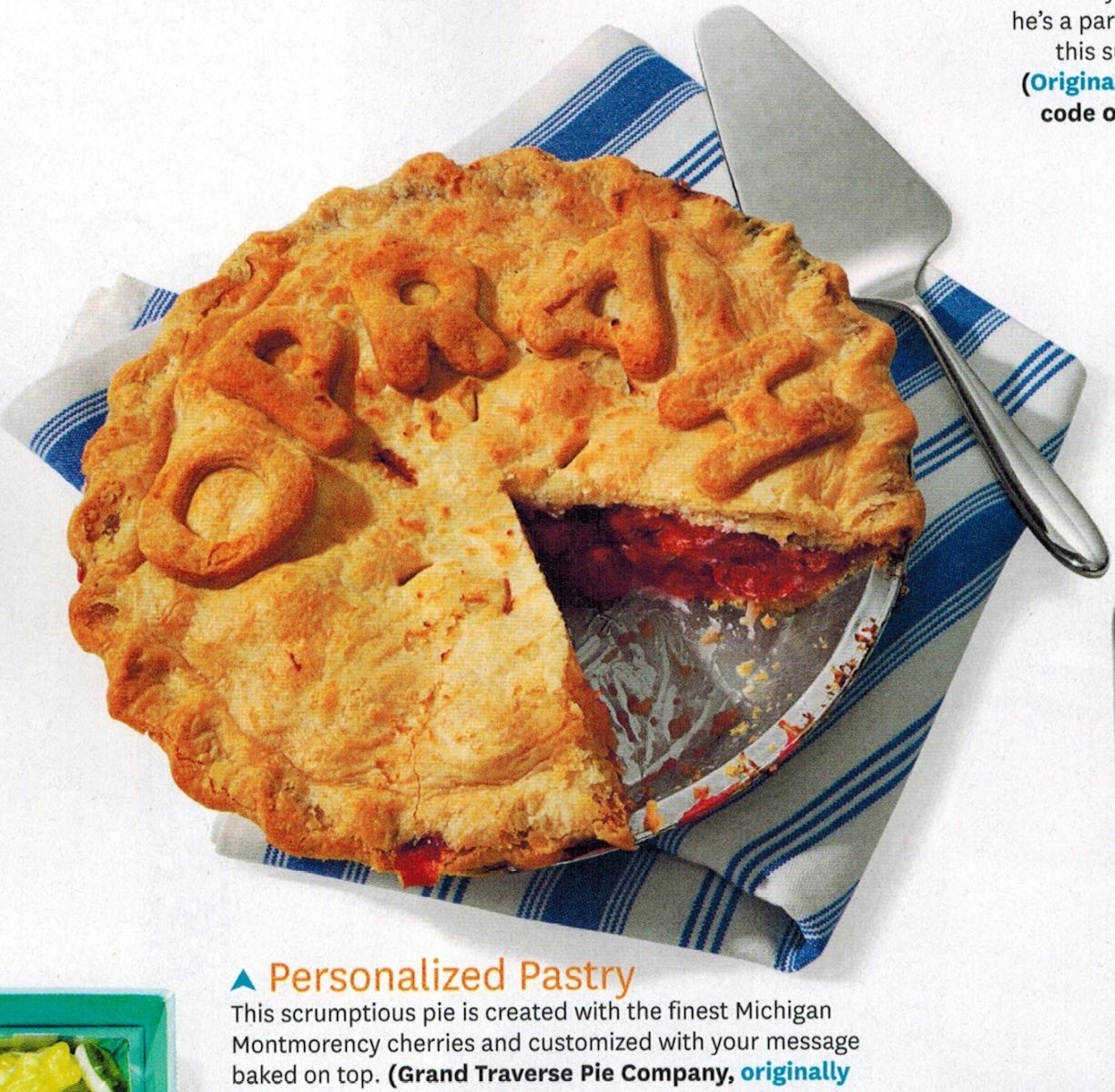 In the August edition of The Oprah Magazine, you'll find our Personalized Pies were selected for The O List Food Edition!
Bites on TODAY

Our Cherry Crumb Pie was picked as 1 of the 5 "Best Dessert Pies" from Bites on TODAY in "Stuff your piehole with this: An All-Pie Thanksgiving"
Bon App
é

tit Magazine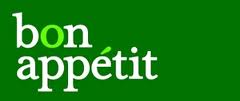 In the article, "How Mario Batali Escapes New York Summers" from Bon Appétit Magazine, Mario talks about looking forward to having Grand Traverse Pie Company Cherry Crumb Pie all winter long!
Rachael Ray Magazine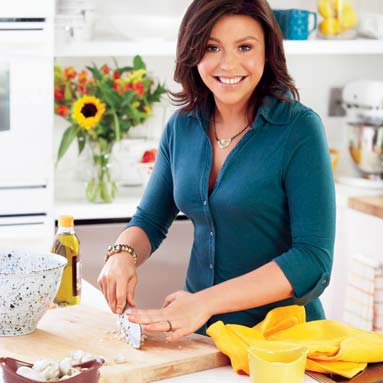 In Rachael Ray Magazine's "Taste Test: The Best Pie," our Grand Traverse Cherry Crumb Pie came out on top!
O, The Oprah Magazine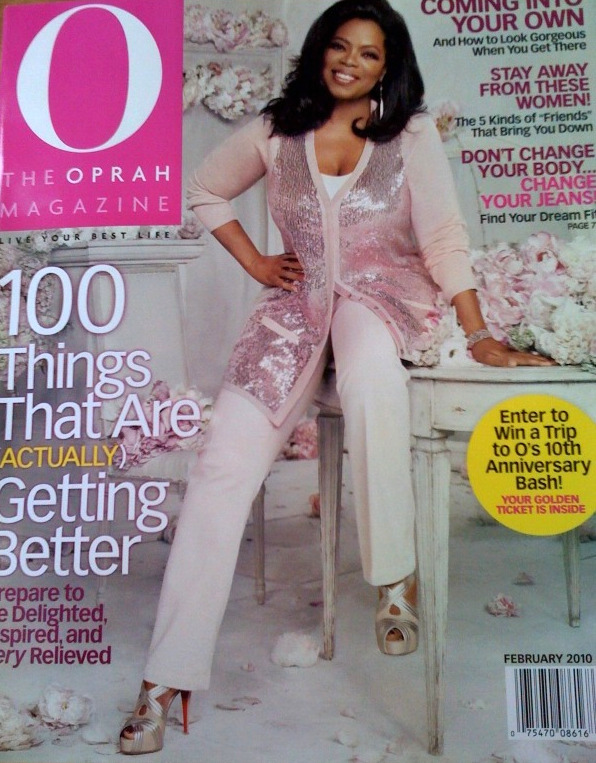 More love from O, The Oprah Magazine in the article, "The Best Online Grocery Sites." Our Old Mission Cherry Pie was recognized as a Midwestern classic!
Country Living Magazine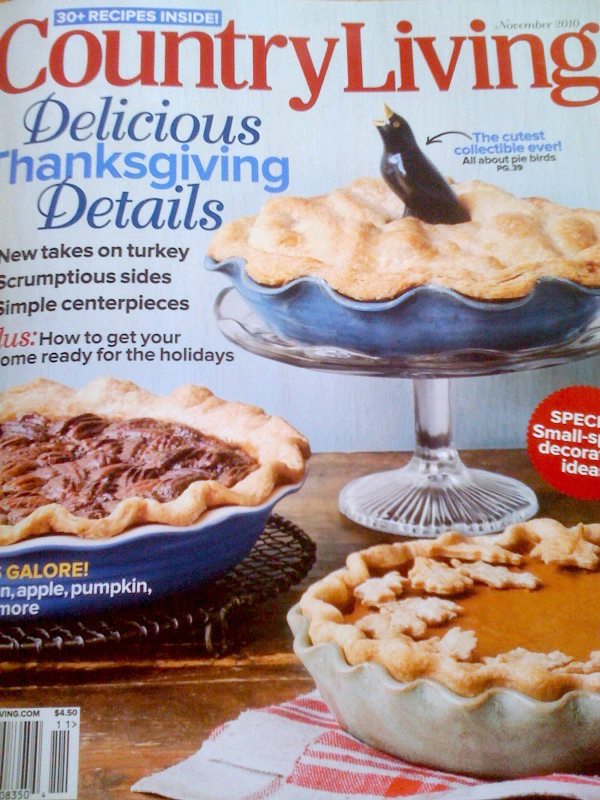 Country Living Magazine acknowledged our Northport Pumpkin Pie as one of the "Best Mail-Order Pies"
What Our Customers Are Saying
. . . Thank you for the delivery of my 4 pies today! You see – my Mother turns 95 tomorrow and she swears by your fruit pies and chicken pot pie that they make her "healthier than an apple a day". Anyways – the beautiful packaging job of ensuring my (her) pies were not crushed or destroyed made it even more perfect! Thank you again for all you do to make people smile!
— Allegan, MI
. . . I ordered a cherry pie for my father's recent birthday -- cherry pie is his favorite. We live in Florida and had never had Michigan cherry pie before. I also ordered a cheesecake with the cherry and peach crumb topping. Both were outstanding! They arrived perfectly fresh and delicious. My dad, a cherry pie connoisseur, said it was the best cherry pie he had ever had. And I loved the cheesecake -- so unique with that crumb topping. I just finished off the last slice tonight. :) Thanks, GT Pie Co for a wonderful pie experience. It's not often that baked goods ordered from across the country totally exceed expectations, but you certainly did!!
— Tallahassee, FL
. . . I wanted to extend my heartfelt thank you for the wonderful pie we had this weekend. I was a guest in a lovely home in Seabeck, WA. I had ordered the Old Mission Cherry and the crumb topping. We enjoyed pie for dessert every evening and everyone raved about the pie! I was very pleased to have offered something so delightful to my hosts. And even more so something so wonderful representing my beautiful home state of Michigan. Thank you so very much.
— Lake Forest, CA
. . . what a sweet and wonderful Mother's Day surprise I had when my cherry pie arrived on my doorstep. I really have never tasted such a flavorful crust and the pie was delicious. Thank you!
— New Bern, NC
. . . My wife and I have vacationed for the summer in Traverse City for the past 4 years. Each trip has to include a visit to the Grand Traverse Pie Company. My wife's favorite is the Blueberry Crumb and mine is the Dutch Apple with roasted pecans and caramel drizzled on top! I just ordered Blueberry pie instead of birthday cake for my wife's 50th. We have friends that have vacationed there and we always tell them about the area wine tasting and the Grand Traverse Pie Company and they always come back raving about it.
— Ossian, IN
. . . What better way to send warm greetings and congratulations to my friend, the new Cheese Lady, in Muskegon...A cherry (of course) pie from our own GT Pie Company!
— Traverse City, MI
. . . I just wanted you to know that I ordered a Cherry Crumb pie for my husband for Father's Day. It arrived right on time and was in perfect condition. It is delicious! We discovered you all when visiting Traverse City for the first time about 7 years ago and always stop in for pie on our return trips. He was very happy and surprised to get his pie yesterday. Thank you for living up to your promise!
— Fairborn, Ohio
. . . We recently had a graduation/engagement party for my daughter and her fiancé. They both love pies, so we had four of your pies; cherry, apple, pecan, and blueberry. Everyone loved them!! We're thinking about a pie bar for their wedding reception, of course, GT will be the pie choice! Thank you for a wonderful product!
— Morganton, NC
. . . I ordered a cherry pie for my Dad who lives far away from me -- wanted to let him know I was thinking of him and "pie" is his fave! HE LOVED IT! Said the crust is the best he's ever had, the sour cherries were firm & plump and the pie was FILLED with them. He was especially complimentary on how the pie was moist, but not filled with syrup. Thank you so much! You're my new pie-source.
— Wellington, FL
. . . I just wanted to say Thank You. I had two rhubarb pies delivered to a family member who has stage 4 cancer and had been craving rhubarb pie. They arrived today in perfect condition and he was beyond excited. I had checked online and you seemed to be my best bet. So happy that I found your site. Thanks again for helping make a very sick person happy.
— Santa Maria, CA
. . . I consider myself a foodie and love to experience places that specialize in a certain craft. You have opened my eyes to what pies should taste, smell, and most definitely how they should make someone feel. Pies are a comfort food and although I live here in Washington, when I eat a piece of your pie, I can almost taste a piece of Michigan too. Thank you so much for letting me experience your efforts and hard work. P.S. Is a whole pie 1 serving? I sure hope so...
— Auburn, WA
. . . Thank you for your attention and follow-up for the delivery of the 2 cherry crumb pies sent to Omaha, Nebraska for a work birthday party. They arrived on time, as promised, and were thoroughly enjoyed by everyone. Of the 2 pies - not a piece was left after 30 minutes! I am looking forward to Rhubarb Season and ordering a few more pies for my colleagues in Nebraska!
— Newaygo, MI
. . . We love Grand Traverse Pies! Working with them and ordering for a large group of clients was easy and the pies were incredible!
We received many compliments and thank yous from our clients! We sent the pies for Thanksgiving and they were shipped and delivered exactly as promised.
We would highly recommend them – you will not be disappointed!
— Claudia Stack, Callahan Financial
. . . OMG! The second time I had mail-ordered pies from GTPC and they are delicious! We served the pies for Christmas and that was the best part of the meal. The pies arrived in perfect condition and the flavor is unbelievable. This is our new tradition- to have GT pies for our holiday dessert. Plus we plan on ordering them anytime we want a perfect treat. We sent a few pies to family, since we weren't able to travel this year. I can't wait for their feedback. I know they will be very happy. Yummy, yummy, yummy!
— Lowell, IN
. . . Rarely do I email a company after a purchase. But this is my second purchase from GTPie and I had to email a huge Thank you! I'm a former Michigan resident now living in Charleston, SC. The pies arrive promptly and intact. They taste great! So great to have a taste of Michigan!
. . . I received my pies yesterday--one apple pie and one blueberry crumb...WOWEEEE! The greatest tasting pies I've had since my Granny (passed away in 1985). Thanks Grand Traverse Pie. I am ordering at Christmas time for all my friends and family for gifts.
. . . I grew up in Traverse City and miss many things about it, including your pies. Thanks for sending them so fast and so fresh to Florida! Every crumb tasted delicious and it brought a wonderful taste of home to my doorstep.
— Jacksonville, FL
. . . I received my ABC pie a few days ago. We tried a piece tonight. It was scrumptious. Just want to tell you I am so glad I found you on Facebook. I will definitely be using you for gifts this Christmas. Although I live in Florida, I am a Michigan native and will be proud to hand out or have your pies delivered to friends and family during the upcoming holidays!
. . . We received the pies today and the whole office raved about how great they were!! Thank You!! We are going to go with the chocolate pecan pies for clients for Thanksgiving.
— Irving, TX
. . . I just wanted to let you know that my father-in-law LOVED the strawberry rhubarb pie last month! And he's even MORE ecstatic that he's going to receive such goodness every month!
— Chicago, IL
. . . I received the fresh pies this afternoon. ABSOLUTELY DELICIOUS!!!! In perfect condition!! We are enjoying both pies immensely. We are about halfway through on each of the delicious desserts. My husband said we can no longer get our pies from anywhere else!! They are really that good!!!!
— Ewing, NJ
. . . Your products were a big hit for my husband's birthday this past Saturday evening. My order arrived, as promised, on Friday, and we set up a pie buffet on Saturday with nine of your minis and his requested Happy B-day Apple. All of them were/are delicious (there's only a bit leftover of some of them!) and you all did a great job of shipping and baking. One of the unique things, I think, about what you do is supply the boxes for any take-home items - those were great and we used all of the small ones because nobody was leaving my house without pie! It's called share the calories. Thanks so much - we had a fun evening and you all were part of it.
— Menlo Park, CA
. . . I recently ordered a pie using your website and had it sent out of state. Not only was the pie absolutely delicious but the whole experience of ordering and delivery was a joy. I will highly recommend to others your product and site. I plan on ordering from you again. Thanks so much for representing the state of Michigan so well.
— Hillsdale, MI
. . . I order a LOT online, and rarely find the time (nor the inspiration) to send a comment on the delivery. But, I HAVE to thank you for the AMAZING cherry pie! I bought it (and a pumpkin cheesecake) for our department for a special occasion. They were delivered at 3:15, and GONE at 3:30! Everyone said it was the BEST cherry pie they had ever eaten--from the fabulous crust to the amazing filling. And your special personalization was PERFECT!! So, thank you SO much for your truly homemade, exquisite product. I know what to get the office for Christmas!
— Alemeda, CA
. . . We got the pies for Doug and Don today, and just wanted to say thank you. It's always a pleasure doing business with you. You make everything so swift and easy, and we look like Rock Stars for sending such a delicious treat to the clients.
— Riverside, CA
. . . I have ordered the Pie of the Month club a few times for my elderly parents. They just received their first pie for this year, Cherry Ganache! They have called me 3 times today describing the packaging, the ice and finally how it was, once again, the best pie they have ever eaten. It really makes their day. The only problem is, their neighbors are always on the lookout for the FedEx man around the middle of the month so they get lots of visitors in their retirement community around the 15th of the month! Anyway, thank you very much for this product. I have actually never had the pleasure of tasting your pies even though I have purchased many of them as gifts. Your communication is excellent, the packaging, I have been told, is amazing and the pies are the best in the world! Again, thank you for bringing so much pleasure to my wonderful parents, (and their neighbors).
— Cary, NC
. . . My brother claims the cherry pie he gets from the Amish in NY state are the best, while I can not disagree they are very good, I believe Michigan's cherry pie is better, much better! So we are having a pie taste off.....I'm not worried.
— Oak Ridge, NJ
. . . I just want to tell you again that every new client we've sent these to just RAVES about them. We're thrilled to have found a gift that is appreciated by all, makes us look good, and is still cost-effective. It's been so well received we're now sending them not just to new clients, but to existing clients who send us referrals or 'just because'.
— Sherrie R.
. . . The most outstanding cherry pie of my life. Really quite remarkable.
— Raleigh, NC
. . . My grandson, participating in a frisbee competition in Michigan, was introduced to his first taste of your famous cherry pie,... and brought a pie home (New Albany, Ohio). My daughter said it was the greatest pie she ever enjoyed. So for my birthday my family ordered a pie which was shipped to the FIRST State. And she was right. Shows you are never too old to enjoy something new in your life (especially with some ice cream).
— Middletown, DE
. . . My Mom turned 82 on June 5. I live in Minnesota and she is in Florida. So birthday presents must be ordered for delivery. Her favorite pie is blackberry and she rarely gets it now. I thought of it in May and did an internet search and found your site. I ordered her the pie and a brownie. She said both were delicious! Thanks. We will be ordering again. It was also delivered right on the requested date.
— Eagan, MN
. . . your pies are so good that I've been ordering 2/month for ~5 months now. I've tried a couple other vendors, but yours are the best.
— Herndon, VA
. . . We absolutely love your pies. Whenever we are in Michigan we stop at one of your pie shops several times, even if we have to drive many miles out of our way. A couple of weeks ago I asked her what she wanted for her birthday. She was scheduled for hip replacement surgery and wanted something to cheer her up. Her first choice was " a cherry pie from GT Pie company". So we ordered one and when she awoke in recovery one of her first questions was "did the pie come?". It did and was wonderful.
— Denver, Co
. . . I am placing a second order to try the cheesecakes. The fruit pies are the best I ever had. The cookies are yummy. I saw your menu online and joked with my Mom and said I am moving to Michigan to be near one of your shops because the food looks out of this world . There is nothing like that in Southern New Jersey. Never know, I may move out there eventually! Thank you for your wonderful products that are so deliciously made with the best ingredients. Can't wait for the next order to arrive. Hope I don't gain too much weight!!!!
— Vineland, NJ
. . . Our first ever order of pies arrived -- YUMMY!!! We received the Cherry Crumb and the Blueberry Crumb. The pies got here to central Illinois just fine in the box. We also purchased the cutter and server and both worked well. Thanks so much for a great product. I think orders around the Christmas holiday will mark several out of state gifts off our list. Oh of course, and more for us, too!
— Hillsboro, IL
. . . My mom and I have a tradition of having GTPie for breakfast whenever we are together-This one is apple crumb with caramel-Yum!
— Suttons Bay, MI
. . . This is the second time that we have ordered pies from you guys (our local store closed). It amazes me that you can pack the pies and they come in perfect shape! Good job and good pies!!!
— Owensboro, KY
. . . Thank you! We can hardly wait for the next and the next...The apple crumb is the best pie I ever ate perhaps until the next one.
— Branford, CT
. . . When asked if he wanted a cake for his birthday, he replied that he wanted Grand Traverse Pie- cherry crumb, of course!
— Suttons Bay, MI
. . . Got our 2 pies I ordered for my husband. They were in great shape, fresh and tasty (as always!). It's what he wanted for Christmas! I decided to order them after the Christmas rush, hoping they would arrive in good shape, and they did! Thanks so much!
— Jacksons Gap, AL
. . . All four pies I'd ordered in time for Christmas Eve Day arrived, all as beautiful as when they left your bakery. FedEx did an excellent job of delivering them; and my family, both west and east coast with us at our Oregon winter home are licking their lips in anticipation. I ordered strawberry-rhubarb, cherry-peach, pumpkin and pecan pies. It was my first order from GT, and if they taste as good as they look, you have a new customer; and I have a new company to send my far-and-wide gift recipients list from now on. Thank you for coming through!
— Ashland, OR
. . . First time customer-ordered through your catalog just rec'd. Your website was so customer friendly-it was a pleasure. I can't wait for mom and dad to taste-all look scrumptious!
— Bartlett, IL
. . . OMG! That was the best apple pie I ever had in my whole life. It was really delicious, I enjoyed every bit of it. Of course my husband and kids loved it too. So we finished everything before dinner.
— Weston
. . . The package was waiting for me at my front door. Of course I had to open immediately. Wow! I've never had anything like it. The chocolate is fabulous and the filling - well needless to say I indulged with passion. Thank you so very much. It is a memorable treat! I have frozen it so I can continue to partake over the next few weeks.
— Norwalk, CT
. . . My first order from you arrived today. I was skeptical when opening the box and to my surprise there was not a flake of crust missing from the pie. I could not imagine how two pies could ship and look like they just came out of the oven .... You did it. Can't wait to try them for Thanksgiving tomorrow. Thank you!
— Martinsville, VA
. . . Just wanted to let you know the pie we bought for our grandkids in Denver was delicious. They sent us this picture with the rhetorical question "how good was it?" as the caption. Thanks, we'll be in touch again I'm sure.
— Oracle, AZ
. . . My best friend Mandy sent me a classic cherry crumb pie for my birthday and I loved it! It was so delicious, I consumed the whole thing in 17 minutes. Here are the photos! Thanks for the deliciousness!
— Los Angeles, CA
. . . Today we received the mountain berry which we have had several times. It's our favorite!!! We also got a blueberry pie. The blueberry pie was the best we've had yet! Thanks for using real blueberries. I've been ordering blueberry pies from a couple of websites. Trying to find one to send to my mom on her birthday, and yours is the best. I'm definitely ordering my mom a blueberry pie from you for her birthday. Still enjoying our pies. They make a great breakfast! Thanks again
— Whitestown, IN
. . . Our two cherry pies were perfectly delivered today when expected. I am sure the pies look exactly as they did when you shipped them. No cracks in the crust and of course, perfect flavor! We have frozen one, tried the other, and will share with friends. Thank you and expect to hear from us again!
— Clinton, IA
. . . Oh, my....oh, yum......! 15the anniversary dinner, "Hope Springs" with Meryl Streep, and Cherry Crumb Pie flown in from Grand Traverse Pie Company....a recipe for smiles and romance! Thank you! this is our new anniversary tradition!
— Grand Rapids, MN
This is my husband diving into his delicious pie! I ordered 2 pies for him for our 30th anniversary. I'm such a romantic! As you can tell, he didn't wait to give it a try! Thanks for putting a smile on his face! Rhubarb is hard to find in Oklahoma.
— Piedmont, OK
. . . I ordered one of your cherry pies for my mother as a Mother's Day gift this year. She loves cherries. The pie was so delicious she said my father wanted a pie for Father's Day, too! I just ordered a Holiday Hill Rhubarb pie for him. My parents live in Moline, Illinois and the first pie arrived in beautiful condition as I'm sure will be the case with this one. Thanks for a great product. I'm sure we will continue to be customers for future events.
— Duluth, GA
.. . . I am mailing a pie (June Feature) to my Daughter in Law, LTC Sydney A Smith who is returning Sunday, June 3rd, to her home in Fayetteville, NC,(FT. Bragg). She is home for a brief R & R after serving in Afghanistan, she has not been home since last September. My son LTC Tim Gilhool is also deployed to Afghanistan. My two grandkids Molly 8 and Jimmy 10 will also enjoy this pie with their mom. I have mailed pies to them before for a Christmas gift and for birthdays. Tim and Syd always say that the pies are delicious. Thanks for giving me a nice way to share some Michigan love with them!
— Riverview, MI
. . . That apple pie was the best ever! I don't know who you got baking pies but man that was my momma's pie! I had to go out and tell my friend, buy this pie if you don't like it I'll pay for it. My wife just smelled the pie and started tearing up because it reminded her of her grandmother. We are trying to slow down but we can't wait to get into the other pies which will be tonight. Please tell your bakers they got it going on. I have 4 mini's and another apple to get into. Best order I made or so my wife said.
— Hanover, PA
. . . Just a quick note of thanks! This was my first time ordering and I was completely impressed with the entire process from the online ordering system to the packaging and most importantly. THE PIE! This was a gift for someone who has fond memories of visiting Michigan for the cherry pie and your cherry crumb was a complete hit! The boxes you send them in are great too. Thanks so much and keep up the great work! I am sure I will be ordering again and trying one of the many other varieties you guys offer.
— Elmhurst, IL
. . . Just wanted to let you know as a first time Grand Traverse Pie customer how pleased I was with my recent order. While I (unfortunately) was not able to sample the mini pies, my dad enjoyed getting this birthday surprise delivered to him while he was on vacation. He and my mom and their friends enjoyed all three flavors and I was pleased to hear that "mini" did not mean "tiny". Thank you so much for making this great product available!
— Genoa City, WI
. . . Thank you for doing such a great job packing our order from the Grand Traverse Pie Company. They arrived in perfect condition. Please convey our thanks to the Bakers as the pies are simply delicious! Thanks again.
— Salado, TX
. . . Just a note of thanks for such a helpful and pleasant ambassador as Liz from your shipping phone service. She was a breath of fresh air and assured me of having a baked good sent to Florida for delivery tomorrow. A friend's father-in-law passed suddenly and Grand Traverse and Liz have made possible this family knowing we're thinking about them. Flowers are nice but Grand Traverse's bake goods are "toasty". Thank you!
— Plymouth, MI
. . . My 2 pies came today and they were packed great. The pies look and taste wonderful. I love them. I'm excited to take one pie to my friends for her Birthday tomorrow. The pie boxes were so cute and I like the picture you sent so now I know who packed it up. I'm very impressed.
— Ankeny, IA
. . . We wanted to say "thank you" to you and everyone at Grand Traverse Pie Company. We ordered your Old Mission Cherry Pie for Thanksgiving dessert - it was a big hit! This was our first time ordering from you and it will not be our last! FYI - I just ordered 3 mini pies and your pumpkin pie. Can't wait to try!
— Flossmoor, IL
. . . We LOVE your pies. Especially the cherry peach cobbler pies. This is really one of our favorite holiday traditions - to send your pies - but my list keeps growing longer and longer! It's seriously the best pie on the planet.
— Chicago, IL
. . . We appreciate all your help in fulfilling our corporate order this past Thanksgiving. Many of our clients were thrilled with the cherry crumb pie. We will happily recommend Grand Traverse Pie Company and will gladly work with you again in the future if a need arises. Thanks again for the terrific service and superb pie!
— Oak Park, IL
. . . I have to admit that I was a bit skeptical about buying pies online. My last order was for 2 cream pies and a fruit pie (all mini's). It is good to find a great selection in small pies. We end up wasting larger ones but the mini pies are perfect. I just kept them frozen and defrosted, as instructed. The pies were light and flakey with a flavor that was like I just baked them. I just ordered more and cannot wait. Thank you for the great pies!!!
— Grand Rapids, MI
. . . My parents were delighted with my recent gift order, particularly since I sent them some new items they hadn't received before. After past gifts which were largely cheesecakes and cream pies (which they always liked), they found your cherry-apple crumb cake especially tasty and different. My mother particularly referenced the crumb topping. Upon arrival of this gift order, they also sampled the Death by Chocolate cake that was included, and couldn't wait until the next day to really enjoy a serious helping. My mother liked the fact that this cake was very solid and filling in a decadent sort of way. Your products really brighten up their golden years. Thanks
— Onalaska, WI
. . . Our office received a cherry crumb pie from a client of ours that moved to Traverse City, MI. We received the pie in good condition. We have had a chance to sample the goods and that cherry pie tastes like heaven! Just wanted to let you know we enjoyed our pie from Grand Traverse Pie Company.
— Waverly, NE
. . . The pie arrived this morning in great shape. Your sugar-free fruit pies are the best I've ever had.
— Macon, GA
. . . We will definitely be ordering pies again from you in the very near future. My sister-in-law and I have big plans to taste the chocolate and the cherry/peach pies next time we are together. Congratulations on a company not only with delicious pies, but also wonderful customer service.
— Winston Salem, NC
. . . Just wanted you to know that our pie arrived beautifully!
— Chesterfield, MO
. . . Just received a pie from your company -it arrived here in PERFECT condition!
— Bainbridge Island, WA
. . . This past weekend I had pie from Royer's Cafe in Round Top Texas. Royer's is famous for their pies. Your pie blows them out of the water!
— Austin, TX
. . . I just happen to be on the computer when my pie came via FedEx. It appears to be in good shape. It was well packed and the box was in good shape. Please excuse me now as I have to run out and get some vanilla ice cream to complement my pie. I hope it will last longer than a few hours.
— Lombard, IL
. . . The Pie arrived today in perfect shape. It tasted very good.. Thank you very much.
— Downers Grove, IL
. . . The last pie I had eaten that was this good was my mother-in-law's and I love Strawberry Rhubarb. Congratulations on the best pie I have sunk my teeth into in all my years. Your pies rule! (I am a dentist, don't tell my patients I eat pies with this much sugar though, HA HA!)
— Kalamazoo, MI
. . . Thanks for your great pies. I ordered the pie of the month for my parents last December and it has been a huge hit with them. They watch for FedEx on the days they believe a pie is going to arrive . . . the rhubarb pie they had before was their favorite!
— Bonnie, UT
. . . My husband and I received one of your awesome cherry crumb pies (our first experience with your product) as a "we're sorry" gift from a company. It was a lovely surprise and the absolute correct customer service gesture. How did we like the pie? You be the judge. It arrived Wed afternoon and was gone by noon today . . . and we didn't have any help eating it!!! I've decided that I want to spend my retirement at the Grand Traverse Pie Company!
— Carlstadt, NJ
. . . Blueberry Crumb, may be the BEST pie that I've ever eaten. And that's saying a lot, because I love fruit pies and have eaten many of them.
— Okemos, MI
. . . My friend has received her package; it was delivered undamaged and ready to eat. My friend and her husband we last heard making 'yummy' noises as they appreciated your efforts and now I'm in trouble as I heard something about 'this is too good, where is this place'. Thank you for making my shopping easy.
— Breda, Netherlands
. . . My pies did just arrive today in pristine condition thanks to the packaging. They are delicious and I will definitely order more . . . well worth it!
— Steilaccom, WA
. . . I just received your wonderful Cherry Pie! Thank you for having a true filling, not a cornstarch red glob with a few cherries. I know I am loved by the person who sent it.
— Winter Springs, FL
. . . Grand Traverse Pie Company pies are the only gift we even consider giving our donors. I've been sending appreciation gifts from our President to donors for twelve years. The pies are the only gifts that we have received phone calls of appreciation for. Our donors now look forward to receiving them so they can share them with their family over the holidays. We've never had a complaint and no one has ever been disappointed. I know when our order is placed that they will be delivered in a timely manner and in excellent condition.
— Mary Nell, Andrews University